Wellmans Fibre Wrapped Foam Core
(Not to be confused with a Foam cushion with a Dacron wrap)
Usage: Seats
A bulbous cushion with a removable foam core, inside a fibre, filled jacket, these ultimate cushions are ideally suited to seating. They give the best sit by combining fillings to make best use of their natural characteristics. This range also enables ease of maintenance in that a minimal need for plumping is required. This option is also an ideal alternative to feather allergy sufferers
Fibre Wrapped Foam Core Scatter Back Cushions
Many new sofas come with scatter back cushions these days but are they really fit for purpose?. We don't think so, they constantly need plumping up and look untidy. So, If your fed up constantly plumping up you scatter back cushions, we have the answer. This cushion will always spring back to it's original shape. Ask for details!
Hollow Fibre Back Cushions
Usage: Backs
Hollow Fibre will give a degree of durability. Although Hollow Fibres can be used for seats we do not recommend them unless supported with foam. However, this option is ideal for back cushions and is a suitable alternative to feather allergy sufferers. Choose between a Corovin or Calico case. These can be shaped (going over the arm of the sofa or with tapers on the edges) or just rectangular and you can send your covers in or a template of the shape for us to copy to get these replaced.
Hollow Fibre Scatter Cushions.
Hollow fibre scatters come in all sizes and a choice of rectangular, oblong, round & heart shapes and are finished in a corovin case.
Hollow Fibre is also available as a Scatter Back Cushion, many Back cushions on sofas these days are made with Scatter Cushions rather than the more common Back Cushion shape with a border.
To get a quote for these you can email or call us the sizes of your covers on the Width x Length (Top to Bottom) and we can quote you today. (Scatter Back cushions have more filling than your standard decorative scatter to take the more pressure from using them bas Back Cushions).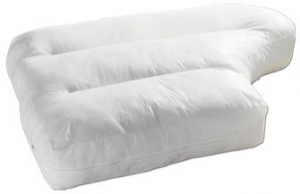 Fibre back cushions, any shape or size with a soft, luxurious feel.